Here's what happened in the Reproducible Builds effort between Sunday December 9th and Saturday December 15th 2018:
diffoscope is our in-depth "diff-on-steroids" utility which helps us diagnose reproducibility issues in packages. There was considerable activity this week, including contributions from:
Chris Lamb also overhauled the diffoscope.org website, updating the design […] as well as informing users that they should file issues on salsa […] and adding corresponding link to our Salsa registration instruction […].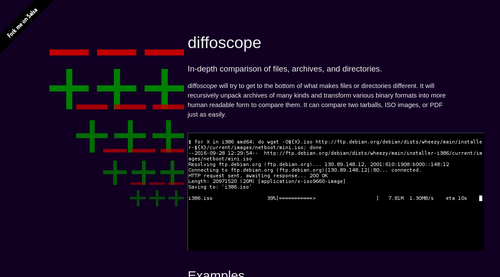 Test framework development
There were a number of updates to our Jenkins-based testing framework that powers tests.reproducible-builds.org this week, including:
Chris Lamb:
Mattia Rizzolo:
---
This week's edition was written by Bernhard M. Wiedemann, Chris Lamb, Holger Levsen & reviewed by a bunch of Reproducible Builds folks on IRC & the mailing lists.