Welcome to the July 2022 report from the Reproducible Builds project!
In our reports we attempt to outline the most relevant things that have been going on in the past month. As a brief introduction, the reproducible builds effort is concerned with ensuring no flaws have been introduced during this compilation process by promising identical results are always generated from a given source, thus allowing multiple third-parties to come to a consensus on whether a build was compromised. As ever, if you are interested in contributing to the project, please visit our Contribute page on our website.
Reproducible Builds summit 2022
Despite several delays, we are pleased to announce that registration is open for our in-person summit this year:
November 1st → November 3rd
The event will happen in Venice (Italy). We intend to pick a venue reachable via the train station and an international airport. However, the precise venue will depend on the number of attendees.
Please see the announcement email for information about how to register.

Ludovic Courtès published an informative blog post this month asking the important question: Is reproducibility practical?:
Our attention was recently caught by a nice slide deck on the methods and tools for reproducible research in the R programming language. Among those, the talk mentions Guix, stating that it is "for professional, sensitive applications that require ultimate reproducibility", which is "probably a bit overkill for Reproducible Research". While we were flattered to see Guix suggested as good tool for reproducibility, the very notion that there's a kind of "reproducibility" that is "ultimate" and, essentially, impractical, is something that left us wondering: What kind of reproducibility do scientists need, if not the "ultimate" kind? Is "reproducibility" practical at all, or is it more of a horizon?
The post goes on to outlines the concept of reproducibility, situating examples within the context of the GNU Guix operating system.

diffoscope is our in-depth and content-aware diff utility. Not only can it locate and diagnose reproducibility issues, it can provide human-readable diffs from many kinds of binary formats. This month, Chris Lamb prepared and uploaded versions 218, 219 and 220 to Debian, as well as made the following changes:
Mailing list
On our mailing list this month:
Upstream patches
The Reproducible Builds project attempts to fix as many currently-unreproducible packages as possible. This month, however, we submitted the following patches:
reprotest is the Reproducible Builds project's end-user tool to build the same source code twice in widely and deliberate different environments, and checking whether the binaries produced by the builds have any differences. This month, the following changes were made:
Reproducible builds website

A number of changes were made to the Reproducible Builds website and documentation this month, including:
Testing framework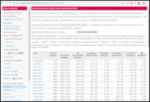 The Reproducible Builds project runs a significant testing framework at tests.reproducible-builds.org, to check packages and other artifacts for reproducibility. This month, Holger Levsen made the following changes:
In addition, Vagrant Cascadian updated host keys for the cbxi4pro0 and wbq0 nodes […] and, finally, node maintenance was also performed by Mattia Rizzolo […] and Holger Levsen […][…][…].
Contact
As ever, if you are interested in contributing to the Reproducible Builds project, please visit our Contribute page on our website. However, you can get in touch with us via: