Paris 2018
December 11th-13th 2018.
A three-day workshop to continue and grow the Reproducible Builds effort.
As a follow up to the three previous reproducible builds workshops in Athens 2015, Berlin 2016, Berlin 2017, the reproducible builds folks met again in Paris.
Goals
The exact content of the meeting was shaped by the participants, these were the main goals:
Update & exchange about the status of reproducible builds in various projects.
Improve collaboration both between and inside projects.
Expand the scope and reach of reproducible builds to more projects.
Work together and hack on solutions.
Establish space for more strategic and long-term thinking than is possible in virtual channels.
Brainstorm designs on tools enabling end-users to get the most benefits from reproducible builds.
Discuss how reproducible builds will be usable and meaningful to users and developers alike.
Participants
There were participants from Alpine Linux, Arch linux, bootstrappable.org, Bazel, coreboot, Debian, F-Droid, Google, GNU Guix, GNU Mes, Huawei, IPFS, in-toto, Microsoft, MirageOS, NetBSD, NixOS, openSUSE, OpenWrt, pantsbuild.org, Qubes OS, Tails, Tor Project, and more…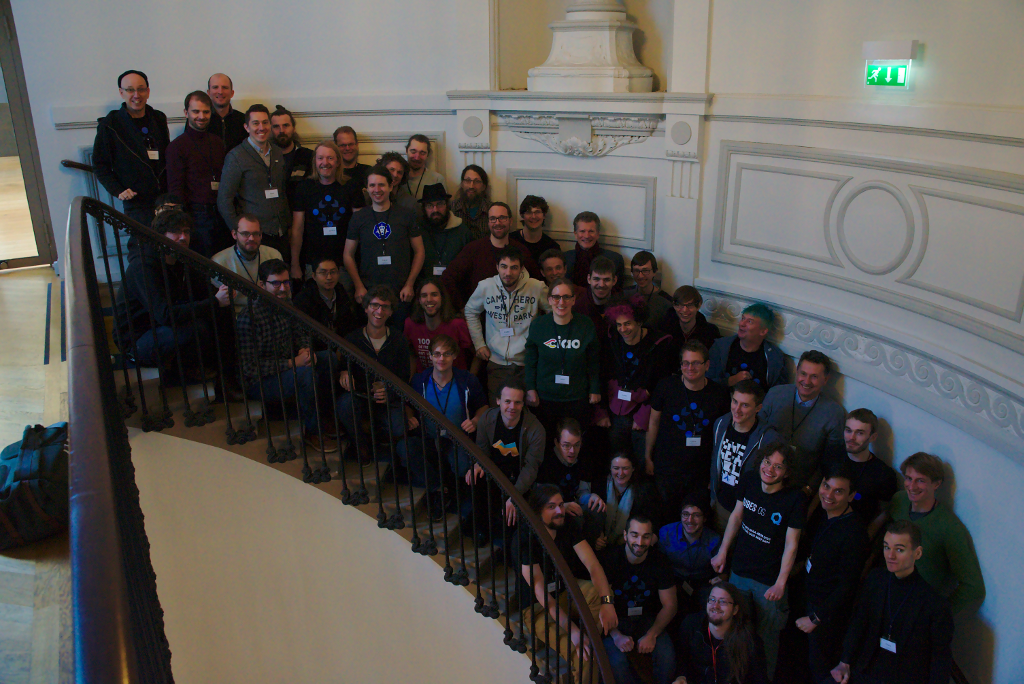 Reports
A number of reports have been published:
Location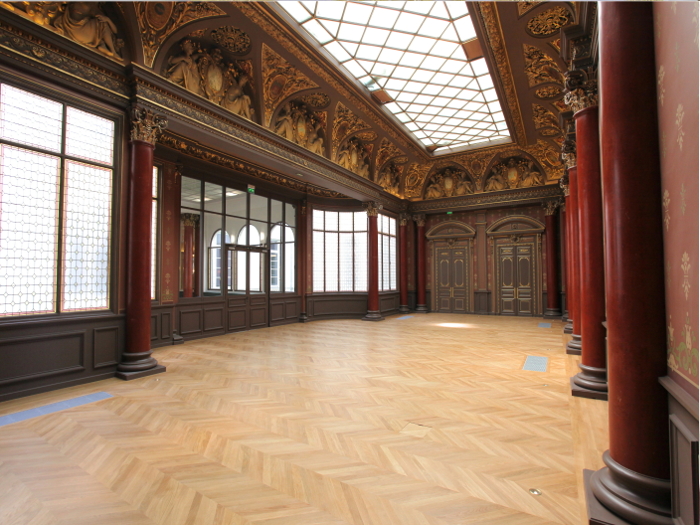 16bis Boulevard Montmartre
75009 Paris, France
Nearest metro stations: Grands Boulevards or Richelieu-Drouot
Schedule
The summit was held from 10 AM until 6 PM on December 11th to 13th 2018.
Registration
Registration is closed for attending this event. Please don't send a short email to holger@layer-acht.org and state that you want to attend, possibly shortly stating your involvement or other reasons why. Also make sure to tell your food preference and your t-shirt size, should you want to receive one.
Code of Conduct
This event was run under the guidance of the DebConf Code of Conduct and the Debian Code of Conduct.
The organisers are committed to providing an event where all participants feel safe. Attendees are expected to treat all people with respect and help create a welcoming environment. If you notice behaviour that fails to meet this standard, please speak up (aloud or in private to the organisers).
Co-organized by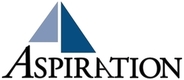 & Holger, Nicolas, Vagrant, Chris and Mattia
Sponsors
Follow us on Twitter @ReproBuilds, Mastodon @reproducible_builds@fosstodon.org & Reddit and please consider making a donation. • Content licensed under CC BY-SA 4.0, style licensed under MIT. Templates and styles based on the Tor Styleguide. Logos and trademarks belong to their respective owners. • Patches for this website welcome via our Git repository (instructions) or via our mailing list. • Full contact info